Basic support facilities like laboratory services, X-rays, ultrasound, ECG, as well as medicines and food are provided free of charge. When necessary, patients are referred to appropriate institutions elsewhere for more specialized care.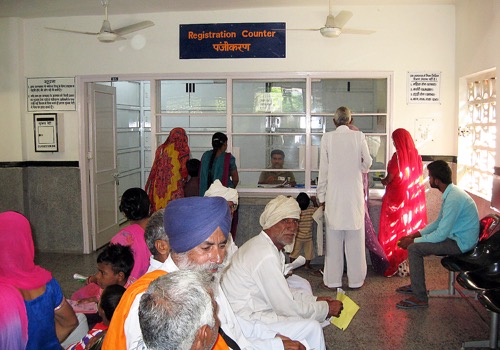 OPD Registration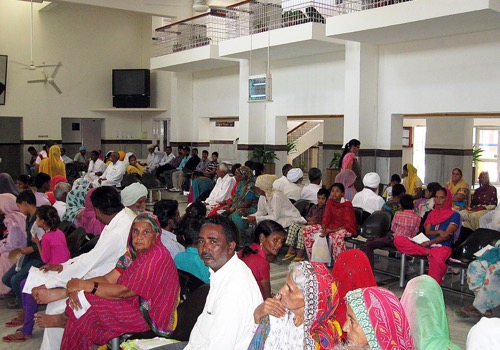 OPD Waiting Room
Support Services
An ambulance with basic facilities takes patients to referral institutions. Two generators supply the full power needs of the hospital. The hospital kitchen provides various kinds of diets for inpatients. Backup engineering services are available in-house.
Medical & Surgical Services
A physician and a pediatrician provide outpatient and inpatient services. There are 16 medical inpatient beds. About 5,000 patients are attended in emergency OPD and 12,500 in medical OPD annually. The hospital provides first aid services round the clock.
There is an ophthalmic unit in the hospital that provides services to 31,600 outpatients and performs approximately 1,800 operations annually. An orthopedic surgeon visits periodically. For other surgical needs, a general surgeon, ENT specialist and anesthetist visit from the Beas Hospital.
The hospital has two well-equipped air-conditioned operating theatres that conform to the standard norms of sterilization, prevention of infection, and staff comfort. The surgical department has 24 beds. Major and minor surgeries are performed regularly.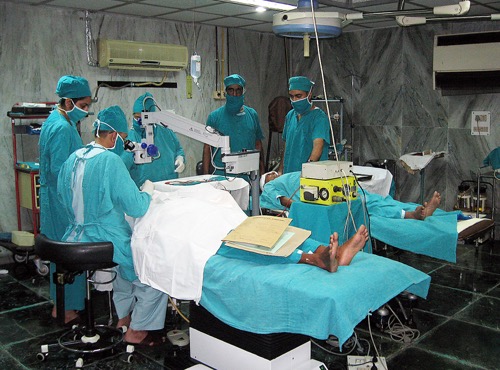 Eye Operation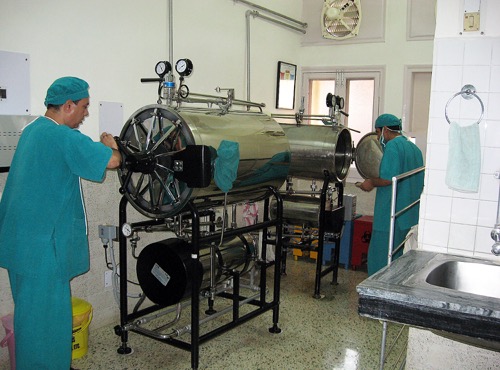 Central Sterile Services Department (CSSD)
Other Services
Dental: Dental services are provided to approximately 9,000 patients as outpatients and about 1,500 minor operations are performed annually.
Pharmacy: The pharmacy is supplied with drugs from Beas hospital. Medicines are dispensed free of charge by the OPD Dispensary to outpatients for three days at a time; and to all indoor patients during their stay in the hospital.
Physiotherapy: A qualified physiotherapist provides services to approximately 5,600 patients annually.
Laboratory: About 26,000 clinical laboratory tests are carried out including hematology, microbiology, parasitology, serology and biochemistry.
Radiology: X-ray facility is also available.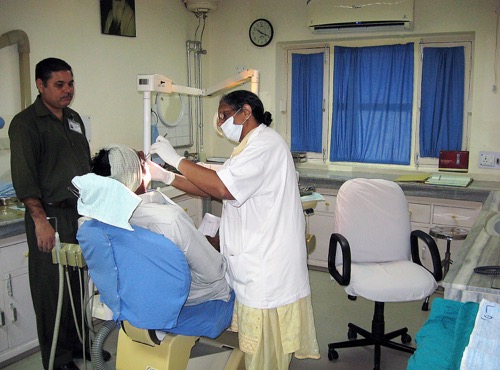 Dental Department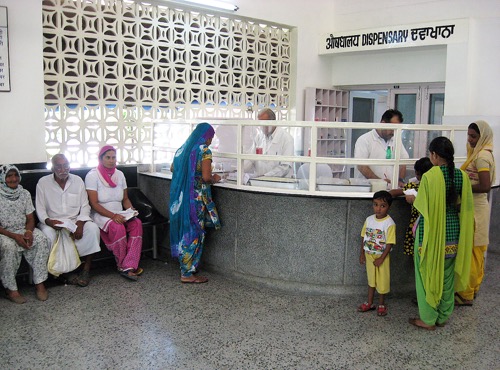 Outpatient Pharmacy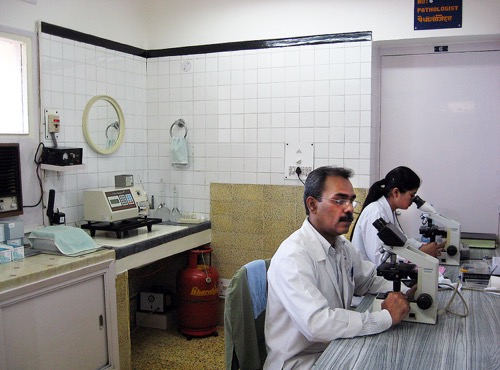 Pathology Laboratory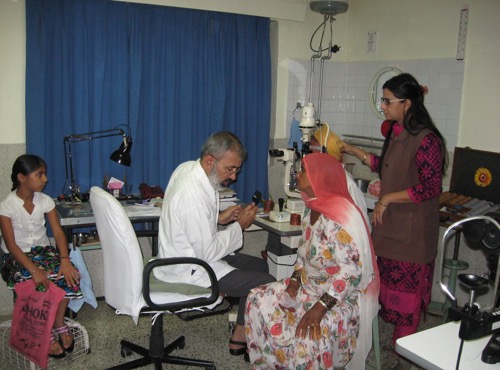 Eye Examination