All medical and surgical services that are generally available in a district level hospital are provided in this facility. Nearly 320,000 outpatients and 13,600 inpatients are served annually, and provided with all basic facilities, e.g., laboratory tests, X-rays, blood transfusion, ultrasound and colour doppler, echocardiography, and electrocardiogram, as well as medicines and food. Tertiary-level specialty care is not provided here. Patients requiring such care are referred to appropriate institutions elsewhere.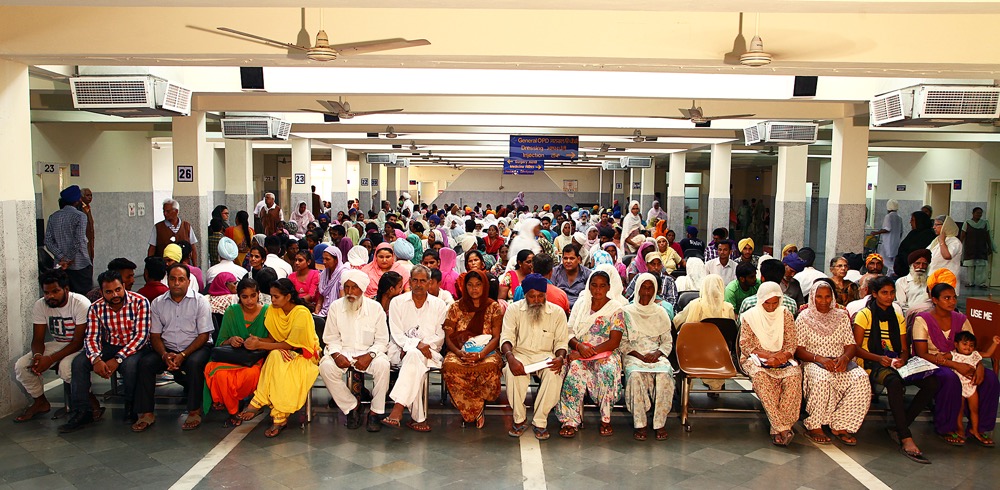 Outpatient Department (OPD)
Medical Services
The hospital provides Intensive Care, Critical Care and Emergency Services around the clock. Also available are facilities to assess cardiac status through stress tests and echocardiography as well as pulmonary functions. The hospital provides neonatal care services to attend to the needs of newborn babies. It also has a dental clinic with an experienced dentist, and a physiotherapy department staffed by three qualified physiotherapists.
Emergency Services
Life and limb saving emergency services and first aid are provided to all without any area restrictions.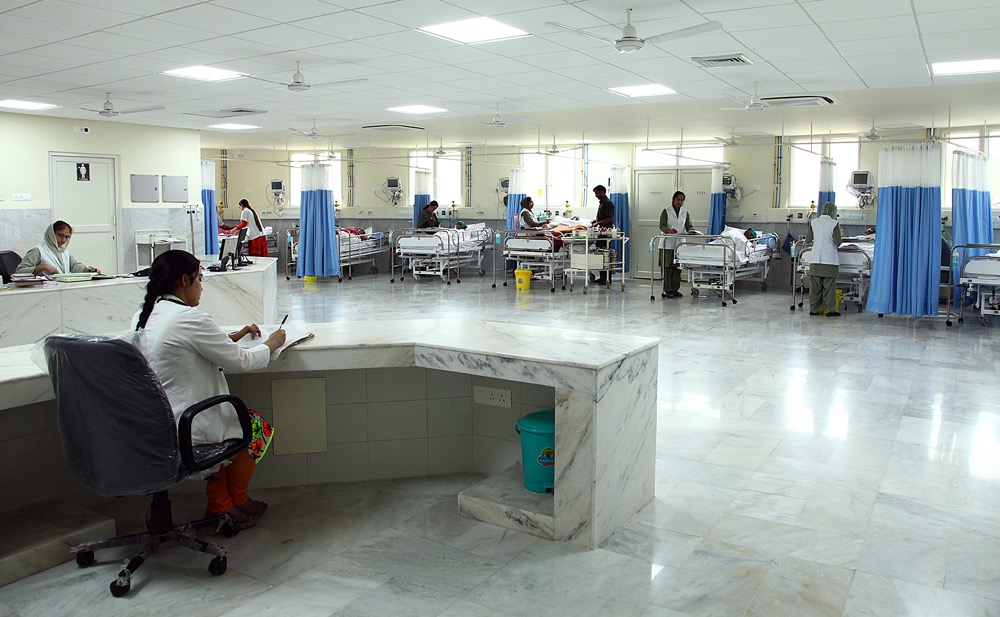 Surgical Services
A surgical team performs general surgery, and specialized surgery in the areas of orthopedics, ophthalmology, ENT, obstetrics and gynecology. Annually nearly 6,200 major and 9,000 minor operations are performed. Major operations include about 2,500 general; 2,000 eye; 800 orthopedic; 470 obstetrics and gynecological; 430 ENT. The hospital has seven well-equipped major operating theatres. Abdominal surgeries by laparoscope, cataract extraction by phaco machine, and ENT operations by endoscope are routinely performed. A team of anesthetists provides support for all surgical work.
All the operating theatres are air-conditioned and conform to standard norms of sterilization, prevention of infection and staff comfort, supported by the Central Sterile Services Department.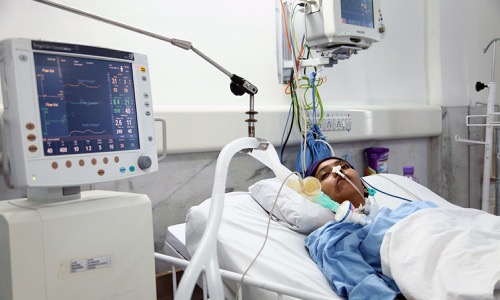 Intensive Care Unit (ICU)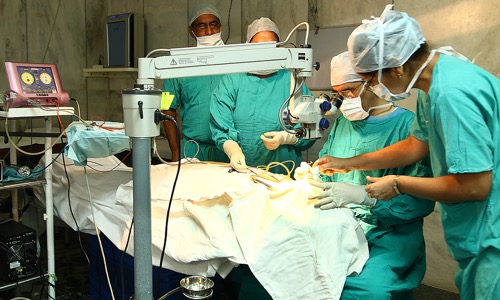 Beas Eye Operating Theatre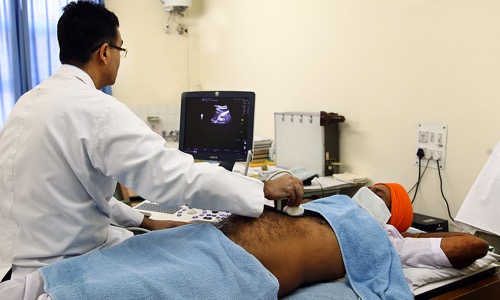 Ultrasound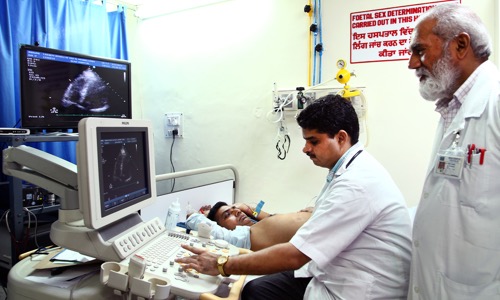 Echocardiograph
Dental Services
Dental Services are provided to approximately 16,800 outpatients and about 2,000 minor procedures are performed annually.
Other Services
Laboratory and Blood Bank: The hospital has a well-equipped laboratory providing services for hematology, biochemistry, microbiology, serology, clinical pathology, cytology and histopathology. The Blood Bank is approved by the State Licensing Authority and the National AIDS Control Organization and conducts approximately 1,000 blood transfusions per year.
Pharmacy: There is a central pharmacy that stocks drugs of standard manufacturers for all the hospitals, including the Bhota and Sikanderpur hospitals. The Beas hospital pharmacy supplies medicines to the wards and OPD pharmacy at Beas. Free medicines are given to outpatients for three days at a time; and to indoor patients free medicines are provided during their full stay.
Support Services: Two ambulances with basic facilities are available to transport patients to referral institutions. 24x7 power supply is available with the backup facility of three generators can supply power for the total needs of the hospital. A boiler, centralized medical gas supply unit, laundry, and the like are also in use. A professionally managed kitchen caters to various inpatient diets. There is in-house backup for electronics, mechanical, electrical, air-conditioning and civil engineering.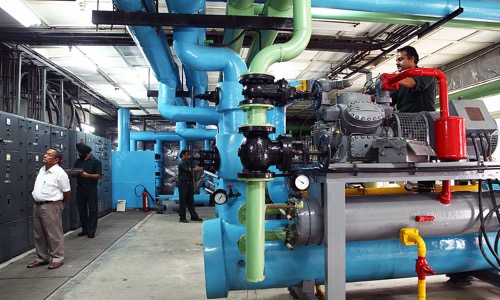 Central Air Conditioning Unit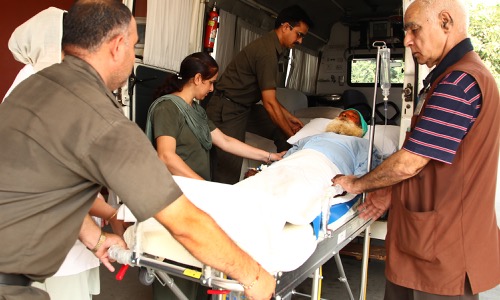 Ambulance Service